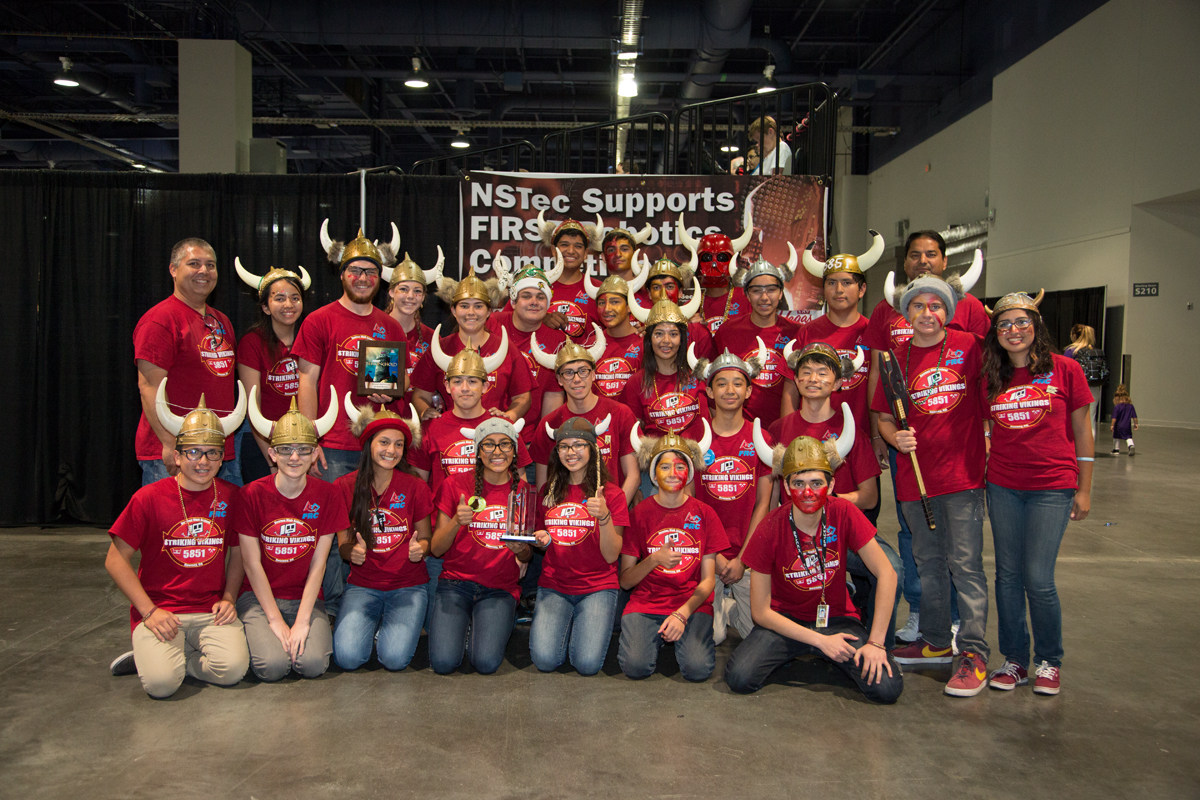 Home
Team 5851
Striking Vikings
With the support of the Downey community and Downey High School (Downey, California), Striking Vikings was started in September 2015. Starting with only 1 mentor and 15 students, Striking Vikings within 3 months grew into a team of 33 students and gained another lead mentor from SpaceX.
Fully knowing the program costs, Striking Vikings obtained 10 sponsors that collectively offered professional assistance and financial support of over $23,000. Because of the large sponsor support, our team is readily recognized as a community effort as our team finances are mostly backed by local organizations.
Though 2015-2016 FRC season was Striking Vikings first year in FRC, Striking Vikings was still able to establish itself as a major STEM and volunteer proponent in our community. We mentored and helped start an all-female middle school VEX Team 495 that qualified in 3rd in its first regional competition. To inspire young students in STEM, we reached out to 10 elementary schools in our community teaching basic robotics and engineering skills to the students. Not neglecting the general public of Downey, we provided 3 free multifaceted STEM outreach programs in conjunction with Downey's art center, Stay Gallery, and science center, Columbia Memorial Space Center. Due to the success of our outreach, we were asked by Frank n' Sons, a major collection hobby convention, and the Downey Symphony to help on integrating STEM into their own organizations with our team as their core representative.
Most ambitiously, to illustrate how our team can make a difference in immediate issues, Striking Vikings is actively working towards combating California's drought situation. We incorporated various simple but effective water conservation advices and activities in all our current community programs to promote water conservation behavior. To educate the community in-depth of the drought at hand, we are currently working majorly with Stay Gallery, Columbia Memorial Space Center, and Southern California Metropolitan Water District to create our city's largest water conservation educational event in April.